Going to the grave without having a psychedelic experience is like going to the grave without having sex. It means that you never figured out what it was all about. 
Bath Book Neil: A Different Kind of Offering: ... →
Bathing with Gaiman: Before reading in the bath, I ease the book's jacket off. I test the steaming water with one toe and shuffle off my own dust cover to step and slide in and under, holding the book above my head like an umbrella. Then, spread with my arms leaning on my legs, I read, turning the pages with the tip of my tongue. Later, while I scrub idly or shave my legs with my right hand, ...
"I have a nose for roses. I can also smell marijuana a mile away and tell you who..."
– Jason Mraz
"since feeling is first" e.e. cummings
since feeling is first who pays any attention to the syntax of things will never wholly kiss you; wholly to be a fool while Spring is in the world my blood approves, and kisses are a better fate than wisdom lady i swear by all flowers. Don't cry —the best gesture of my brain is less than your eyelids' flutter which says we are for each other: then laugh, leaning back in my arms for life's not a...
Anonymous asked: can i has ur url please
"I don't know how to not worry, especially when I have nothing left to..."
"Today, like every other day, we wake up empty and frightened. Don't open..."
– Melvana Jelaluddin Rumi 
"In these challenging times, with media about to decompose, every individual has..."
– Javier Perez de Alebeniz
A Woman's Viewpoint
It's so sad to see so many women in my generation who are genuinely ashamed to be a woman. They insist on setting themselves apart and stating they are "not likee most girls". Why is it okay to assume that being a woman is bad, and being separated from that is somehow more acceptable? I am proud to be a woman and I will never say that I am "not like most girls"...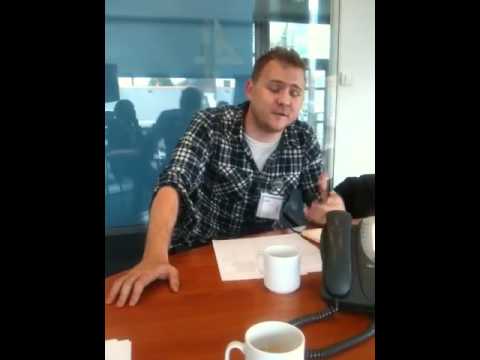 MURK AVENUE: I FOUND ICE CUBES 'GOOD DAY' →
murkavenue: CLUE 1: "went to short dogs house, they was watching Yo MTV RAPS" Yo MTV RAPS first aired: Aug 6th 1988 CLUE 2: Ice Cubes single "today was a good day" released on: Feb 23 1993 CLUE 3: "The Lakers beat the Super Sonics" Dates between Yo MTV Raps air date AUGUST 6 1988 and the release…
A Look Back At The Year
I see people posting all of these positive things about 2011, trying to make it seem, in hindsight, better than it was. I won't do that.  The only thing I have to be thankful for in 2011 is that it's over.  One of the worst years of my life, in every sense. I lost people that I thought I would see on my wedding day.  Friendships that I thought would last for the rest of my life were...
"The Church says the Earth is Flat, but I know that it is round. For I have seen..."
– Ferdinand Magellan
"Those who criticize our generation forget who raised it."
Explaining Color to the Blind...
Red is hot and spicy, like standing too close to the fire. Orange is warm and smooth, a velvet curtain heated by the sun. Yellow is buttery and rich, like sunshine on your face. Green is earthy and comforting, the smell of fresh pine needles. Blue is cool and crisp, like dipping your foot in a lake in October. Purple is dark and rich, a baritone sax bellowing jazz. Brown is healing and ancient,...
I'm just trying to fill the spaces between your rights and my wrongs. 
"No one likes the sound of the rain when the sun is still shining."
2 tags
"Here's how I'm naming my kids. The first one will be Puberty..."
– Black people: Why do you name your kids ridiculous names? : AskReddit
I keep forgetting things. At first it started as simply as entering a room and forgetting why I had gone in. Small things that I attributed to having too much on my mind, or daydreaming a bit too frequently. I thought it was normal. But now, I'm losing whole moments in time. Seconds and minutes that I can't recall. I'll start off in one location and then it's as though a...
"When I'm 80 years old and sitting in my rocking chair, I'll be reading Harry..."
– Alan Rickman. (via valjeans)
"Everything is true, except for the lies."
"You're the proof that love's not only blind, but deaf."